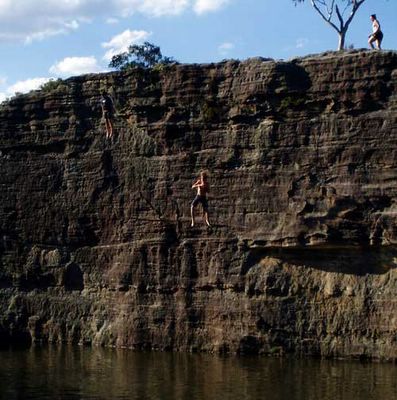 A massive jump! Chris (on the left) and another young fella on the right take the gut wrenching leap from the main cliff at Dam Cliffs, while Sara gets to the top to take it all in.
Dam Cliffs is a lovely place out past Bell. Some great swimming with thrilling jumps, swings and bouldering. The face in this picture has a pretty hard line up under the little overhang then straight up. The hard move is at the top with a big reach up. Very balanced and freaky stuff.
There is also some lovely climbing to do just down from the dam itself. Its great on a hot day as its in the shade and the routes are short. I can tell I'll be going here quite a bit.